Spyderswebworks provides a wide range of web design and development services. We will come to you and translate your business model to the Web. We can photograph your product or business establishment, digitally scan all necessary materials, create custom logos, frames, and maps.
Security, Virus, Spyware, and Malware
We provide Managed Services including: System Snapshots, Virus and Spyware protection and removal, Security Audits, and enterprise wide administration.
Local and Wide-Area Networks
Basic connectivity is no longer an option for any business. We design, install maintain networks based on Unix (all flavors), Linux, MacOSX, Novell Netware, Windows 2000, Windows XP, Windows 7 & 8, Windows 10, Windows Advanced Server, and Solaris. Our experience assures effectiveness within small business and departmental budgets.Design and implementation of these systems is far from simple. We will guide you to the most economically effective solutions in this complex and confusing endeavor. We do it all! Wire, hardware, software, and administration.
Custom CRM (Customer Relations Management) Databases, with centralized marketing, e-mail, scheduling, etc. Business VoIP Telephony, why purchase an outdated PBX phone systems when you can utilize your digital infrastructure for telephony.
CCDVR (Closed Circuit Digital Video Recording) Also 1080p digital systems, Security Installations start with 4 camera systems. We can do any location whether it be your home, office, or an entire shopping mall.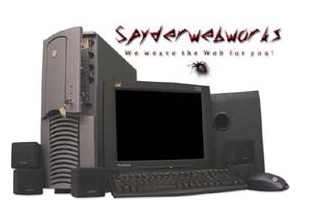 3 NETWORKED WORKSTATIONS $2995.00*
Intel i7
16 GIG DDR4 RAM
Black Tower Case
Gigabyte or FIC Motherboards
512 Gigabyte SSD
Nvidia or ATI Video
Floppy
Mouse & Keyboard
NIC Card
DVD-CD/RW
LCD Monitors
Windows 10, or Linux
*Price includes all consulting, hardware, connectivity, cabling, 3 hours of instruction, on-site delivery and setup.